An Anti-Racism Seminar for White People
Springboard teacher Deborah Cooper, M.Ed. will be co-leading a multi-part seminar about Mindfulness and White Privilege.
Fee: $225 (Note new reduced price. Financial assistance also available.)
With mindfulness practices we learn how to stay present and sit with what is true and what's difficult, noticing our reactions with compassion, care and a wise heart.
The seminar will be held on the following dates at St. Martin's, allowing one week in between for at-home and group work:
When
Jan. 15, 3 pm to 5:30 

Jan. 29, 3 pm to 5:30

Feb. 12, 3 pm to 5:30

Feb. 26, 3 pm to 5:30

March 5, 3 pm to 5:30

March 19, 3 pm to 5:30

April 8, closing retreat, 10 am to 4 pm 
Where
Houston Room at Church of St. Martin-in-the-Fields
8000 St. Martin's Lane
Philadelphia, PA 19118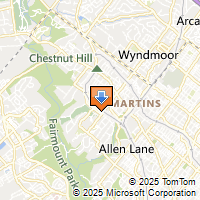 Driving Directions
Contact
Barbara Ballenger
Church of St. Martin-in-the-Fields
215.247.7466 x102
bballenger@stmartinec.org